---
Low Carb, Low Calorie Pizza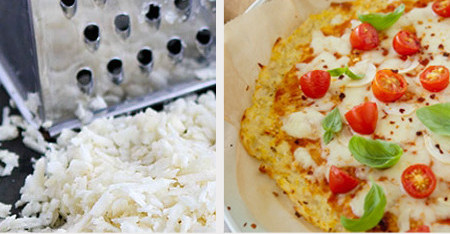 Let's be honest.. who doesn't love pizza? What about a pizza that's healthy for you?
Cauliflower pizza crust with all the freshest veggies
2 cups grated cauliflower (half a head)
1 egg, beaten
1 1/4 cup shredded part skim mozzarella
2 tablespoons grated Parmesan cheese
Fresh ground pepper
1/4 cup fresh tomato sauce
1 cup sliced grape tomatoes
1 teaspoon Red pepper flakes
1 tablespoon chopped onions
Fresh basil
1. Preheat oven to 425. Cover a baking sheet with parchment paper.
2. Wash, then grate the cauliflower with a box grater until you have 2 cups of cauliflower crumbles. Place in a large bowl and microwave for 7 minutes, until soft. Remove, let cool.
3. Mix in egg, 1 cup mozzarella, Parmesan cheese, and pepper. Once blended, transfer to the baking sheet and pat into a 10 inch circle. Spray sparsely with non-stick spray, then bake for 10-15 minutes until golden.
4. Add sauce and desired toppings (1/4 cup mozzarella, sliced grape tomatoes, red pepper flakes, chopped onions).
5. Bake in oven for 10 mins, until melted. Top with basil, then serve.
ENJOY!
Recommended Posts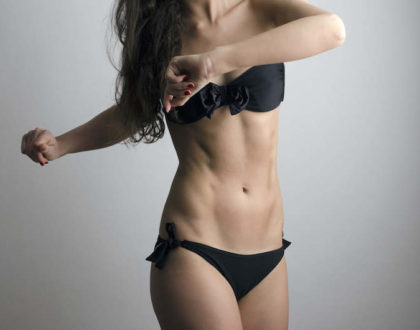 June 30, 2017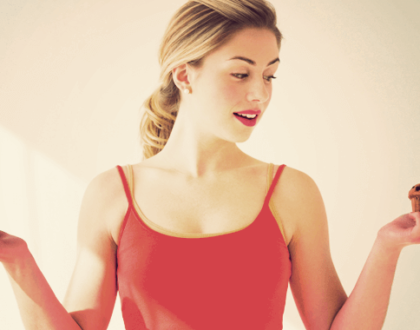 April 06, 2017